From team building to seminars
The power of the surrounding countryside, the unspoilt ecosystem at Cicéron, the peacefulness and the quality of services provided are all conducive to concentration and assimilation.
The extensive Events Hall and facilities set within the grounds (parkland, swimming pool, terraces and guesthouse) are suitable both for board meetings and group discussions.
Celebrations and anniversaries
Cicéron provides a natural, eco-friendly setting for hosting your private events. The Events Hall is luxurious and extensive.
The patio area, the leafy grounds, the recreational area, the solarium and the guesthouse offer a number of different settings and atmospheres in a single venue.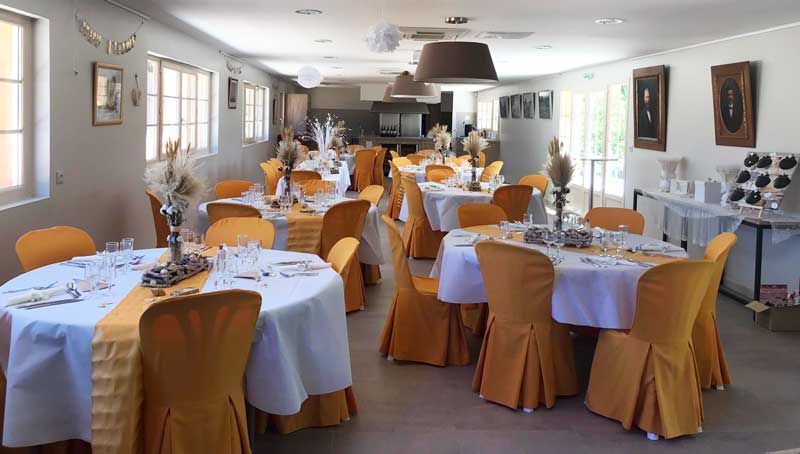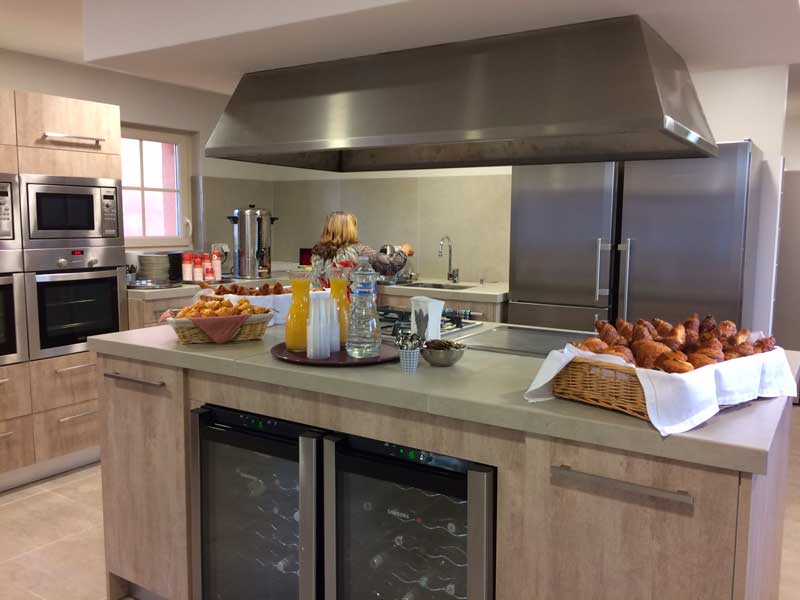 Some light-hearted interludes focusing on our lifestyle
Walks through the surrounding garrigue moorland or up Mount Alaric.
Swimming in the river Orbieu or the estate's pool.
The mediaeval village of Lagrasse.
An introduction to the different aspects of winegrowing:
Presentation of vineyard work and organic farming

A tour of the winery

An introduction to wine tasting