Introduction by winegrower Claude Vialade
« Cicéron is a wine chateau. It is also a family home. We live by the rhythm of the seasons and vineyard tasks.
I have established a renowned and innovative organic vineyard here to respond to a changing climate. The wines are made in the estate's cellars. We sell most of our wines in export markets, so over the years I have set aside one of its beautiful houses as accommodation for our foreign clients when they travel to buy our wines.
Another building has been converted into a large reception area and cellar door facilities for welcoming school groups or winegrowers from other regions keen to find out more about this innovative vineyard designed to withstand drought conditions.
So it was that alongside our winegrowing business, tourism activities have developed »
GITE AND GUESTHOUSE
The Grande Maison offers 4 double rooms and 2 suites, either guesthouse or gite accommodation.
Cellar door and direct-to-consumer sales
The cellar is intended for the commented tasting and the sale of our wines and olive oil.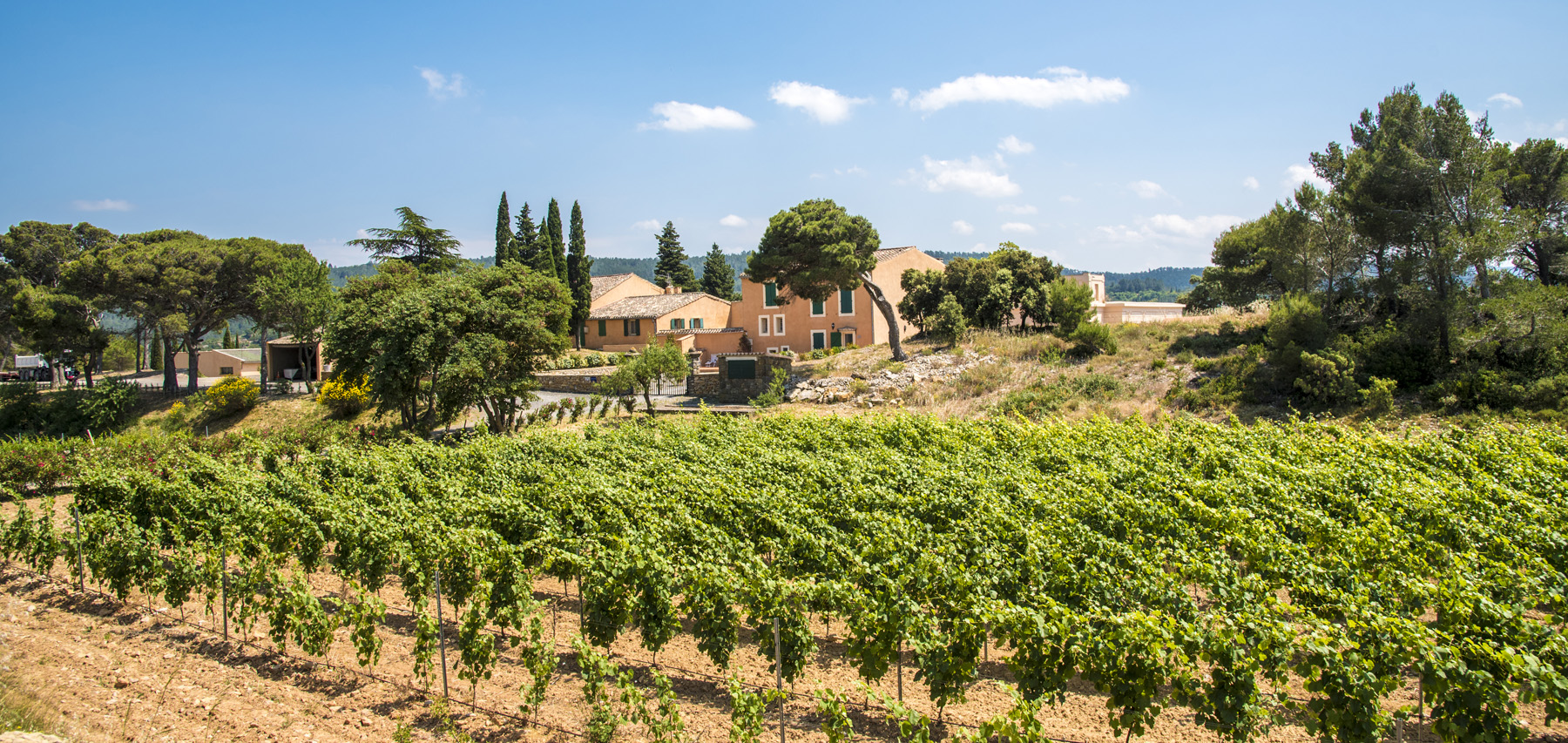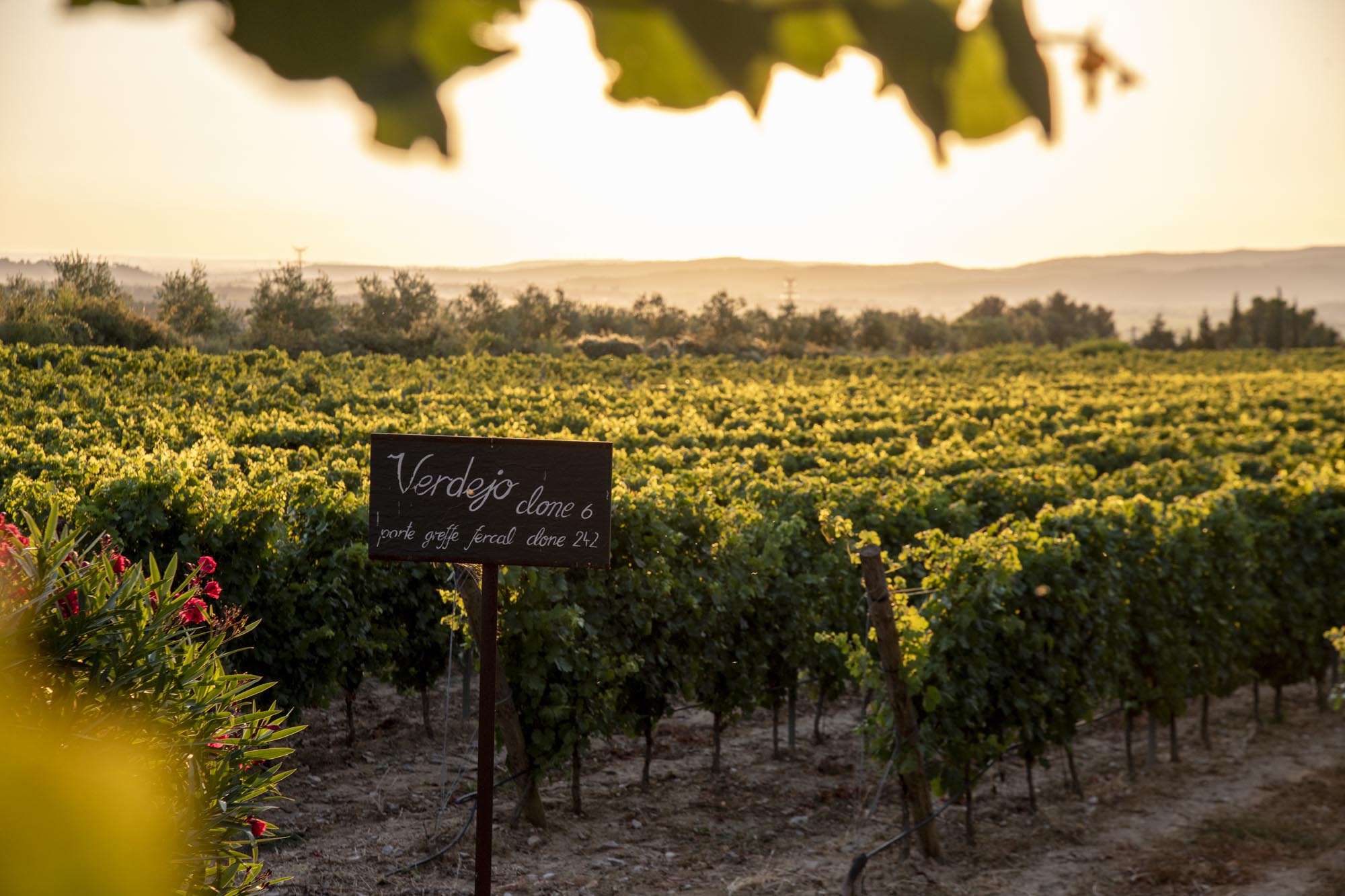 Claude Vialade has created a 10-hectare vineyard around the estate to promote water-saving, 22nd-century winegrowing techniques. It is our response to the issues posed by global warming and diminishing water resources.
Our focus is on a sustainable economy and organic winegrowing.
The Rare Vine Garden is an example of precision winegrowing. Using satellite imagery, we have dug 34 soil pits and analysed the earth extracted through core drilling. We have selected each grape variety and adapted both their rootstocks and clones to match each category of soil. The perfect combination of soil/climate/grape variety fosters drought resistance. We deliberately chose not to comply with appellation regulations which is why our wines are labelled as regional wines.
The olive grove is home to the Lucques, Cayon, Picholine and Olivière varieties pollinated with Portuguese olive trees and grown organically.
Video
A charming stay in a gite or guest house in harmony with nature.
A private terrace offers a splendid view of the Montagne d'Alaric and the surrounding vineyards.
The swimming pool and sun room are housed in the former orangery which has been given a contemporary, fun purpose.
The Corbières wine region
Visits, tastings and the wine shop